We just added new converter customization options to Swiftify for Xcode. Now you can customize the converter output to a greater extent using these options.
It has been our long-time focus to improve the conversion results and favor reliability over customizability.
Over time, many users have been requesting some configuration options. As the conversion results became, more reliable we started working on making the converter more configurable. The conversion options will soon be live on our website too.

You can access the converter configurations options under Preferences -> Converter.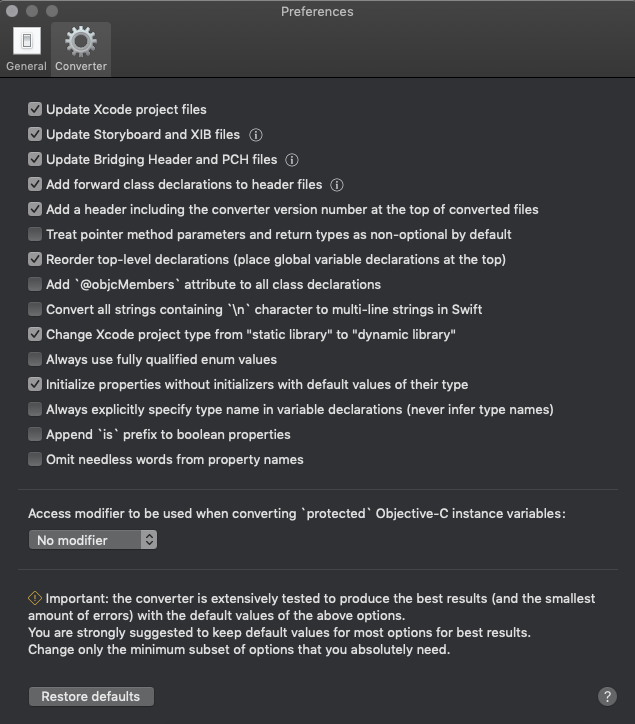 We recommended using the converter at the default settings, as the default options are well tested and generate reliable outputs.

Note: some of the configuration options are experimental or may lead to unexpected results.
It is recommended that you change only the options that you fully understand.