Applies to:
Xcode Extension
Finder Extension
Advanced Project Converter
Offline Converter
Included in plans:
Pro
Advanced
Cloud
Offline Converter
It is a convention in modern Objective-C to prefix boolean variable names with 'is'. Swiftify for Xcode now fully supports this convention while converting your Objective-C code to Swift.

Objective-C code:
@property

 (

assign

, 

nonatomic

) 

BOOL

 userLoggedIn;
Converted Swift code with this option turned on:
var isUserLoggedIn = false
Converted Swift code with this option turned off:
var

 userLoggedIn = false
To toggle this feature open Preferences (⌘+,) => Converter and toggle the corresponding checkbox: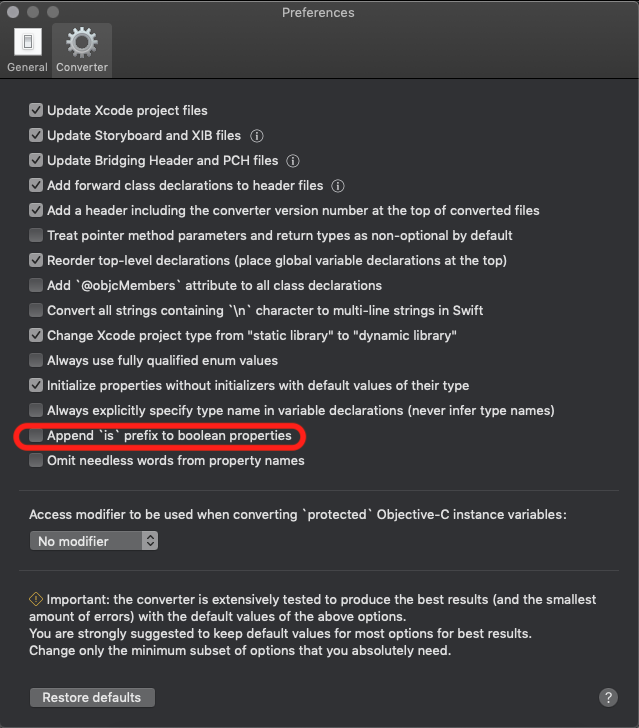 Note: Keeping this option unchecked would allow better interoperability with legacy Objective-C code as it is not a convention in legacy Objective-C to prefix 'is' with the Boolean property names.